SUMMARY
7 years of experience in Graphic Designing business. Possessing an artistic eye for detail and expertise in providing effective on-line and print solutions for businesses. Award winning Graphic Designer and conceptual thinker possessing high work ethics and standards. Organizationally minded and a problem solver with high technical skill and communication ability.
EXPERIENCE
Graphic Designer | American Geosciences Institute (AGI) | June 2012 – Present
Lead designer for a 68 page monthly magazine in four color process print format and web format.
Created marketing materials for AGI departments including brochures, pamphlets, booklets, & posters.
Designed the new and improved website for AGI and assisted with the creation of the website in Drupal.
Assisted in the design of the EARTH magazine website as well as assisted in the creation of the website in Drupal.
Re-branded EARTH magazine for a more modern look to match the new modern feel of the website.
Redesigned the layout of EARTH magazine for print so that it would work better in a digital PDF format.
Contract Designer | National Community Church | September 2013 – Present
Created bulletins bi-monthly, monthly, or whenever necessary that were used for informational purposes, such as hand outs.
Created marketing materials for departments such as flyers, postcards, and brochures and branding for different speaking series.
Contract Designer | Bittersweet Creative Group | April 2009 – Present
Effectively created annual reports and branding identity for seeking businesses.
Technology Marketing Coordinator/ Designer | IT Unit/George Mason University/Patriot Computers | April 2010 – May 2012
Responsible for creating marketing materials such as direct mailers, catalogues, and email blasts that allowed for 50% growth in the months of June and July '10.
Effectively designed and executed ideas for multiple clients, including: posters, website graphics, and other collateral, resulting in highest grossing summer to date during employment.
Coordinated client and supplier side communications to ensure efficient execution of marketing materials.
Abstractor, Title Examiner, Client Relations | Amarisearch Inc. | Nov. 2007– March 2010
Effectively marketed the company, supplied detailed, completed client packets under precise deadlines, and performed multiple projects at once with great attention to detail, which led to company growth.
ERA Champion Realty | Real Estate | Fairfax, VA | 2006 – 2007
Ensured perfection to marketing materials and successfully marketed a multimillion-dollar sales producing company.
ACCOMPLISHMENTS
Promoted from associate designer to lead designer of EARTH magazine.
Freelancer, contracted to do editorial, layout, and publishing projects for businesses since 2006. Includes working with printing companies to produce published journals, newsletters, flyers and other printed materials.
Co-created the George Mason University Magazine, Mason Nation, that was nominated as a finalist, for the first time in 15 years, for the Associate Collegiate Press 2010 Magazine Pacemaker Award.
SKILLS
Computer Skills: Proficient in Microsoft Office Suite, Adobe Acrobat, Photoshop, Illustrator, InDesign, HTML, Dreamweaver, WordPress CMS & Drupal.
Print Design, Website Design and Coding
Language Skills: Bi-lingual (English and Spanish)
EDUCATION
Graphic Design, B.A. | George Mason University School of Art & Visual Technology, Fairfax, Virginia | 3.5 GPA
Communications Design, A.A | Northern VA Community College (Aug.2009) Annandale, Virginia | 3.5 GPA/Presidential Scholar & Deans List
Designer
Nicole Schmidgall
703-973-4757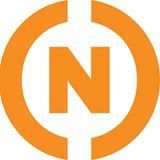 "Nicole is a delight to work with! She is a creative who is also a great producer and very professional. She understands the needs of National Community Church and is able to translate them into creative solutions that always exceed our expectations.
Nicole's work is top quality. Great results, good value, on time, And she is really fun to work with."
Jenny Rain, Communications Director of National Community Church
Washington DC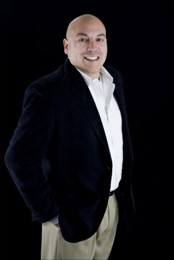 "I have worked with Nicole on several projects to include advertising posters, business cards, tri-fold brochures and a company website. On all these projects she has exceeded my expectations of what I was looking for. Nicole was able to meet my timelines on every one of these projects. She does not need much guidance for her creative nature to take over and to produce something way beyond my expectations. Nicole is our first and only choice when it comes to doing any of our advertising. Thanks Nicole, you are the best!"
Washington DC