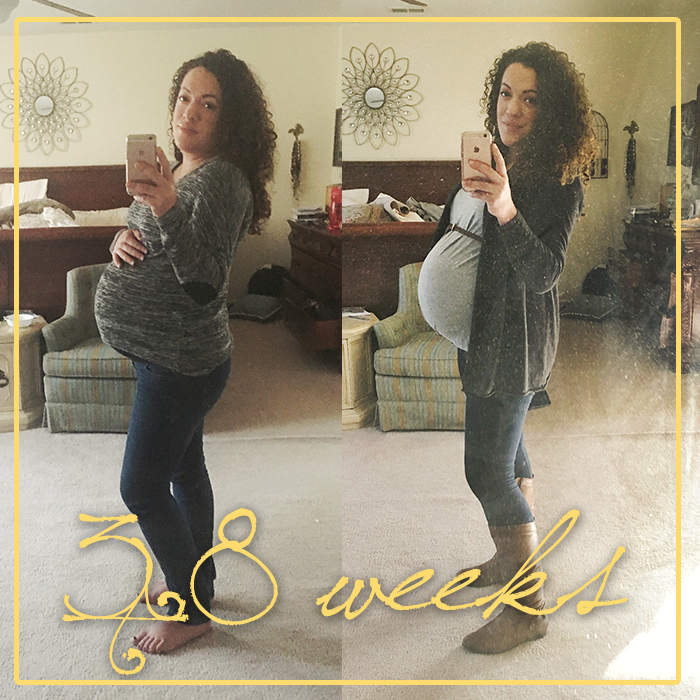 At 38 weeks, necklaces have turned into chokers and the mirrors in my home are very dusty
Loving: My husband mentioned to me that the other night he had his first dream about the baby. Made my heart leap as he described his dream of holding the baby and making the baby laugh, which simultaneously made him laugh, and he woke up laughing!
Hating: You read that header right. I put on a necklace that is one of my favorites, made of beads from my mom, and I could barely breathe. I'm getting a thick neck people! When I say I gain weight all over, I gain weight ALL. OVER.
Weight Gain: (from the beginning of pregnancy) 37 pounds
News: I honestly can't eat as much as I'd like. It's great that my appetite has gone down but I can be STARVING and take a few bites and then be full. I used to be a super fast eater, now I take the longest. Slow and steady cleans their plate!
Can't believe I'm heading into 39 weeks. I could be hours, days or even a week or two away from meeting my boy. Seems so unreal. Still have some decor I'd like to do in the nursery, but I was able to finish up my hospital bag and get last minute essentials. I'm ready for you baby boy!